En tournée
SONGS IN SUMMER TIME
A cappella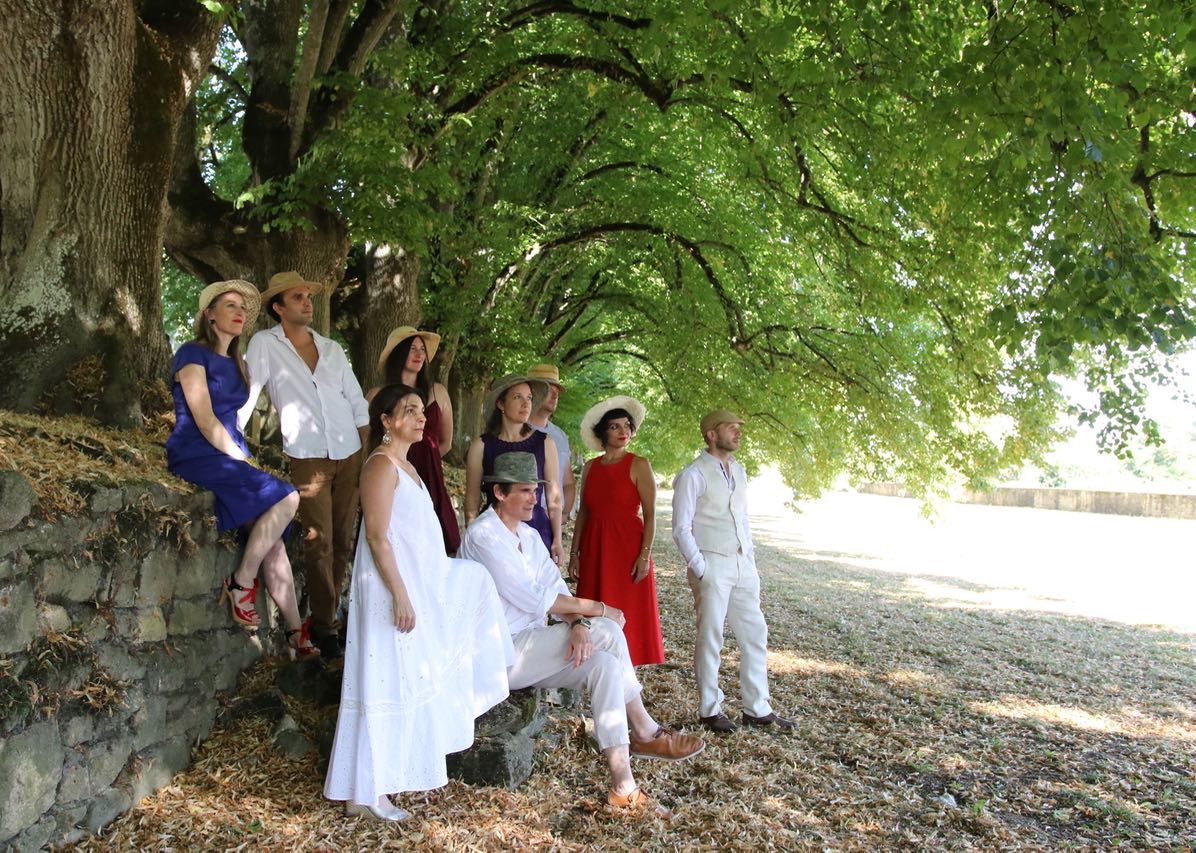 SONGS IN SUMMER TIME
8 a capella voices - public space / gardens / the golden age of Broadway music - a proposal for the "after"- ENHANCED SOUND AND SPATIALIZED FOR A FESTIVE POLYPHONIC VOCAL EVENT IN THE PUBLIC SPACE with a "distanced" public
And after the health crisis?
Let the show begin again!
May our imagination be once again filled with wonder, thanks to the "melodies" of happiness of the Metro-Goldwyn-Meyer magic years  !
Let's rediscover in live music the alchemy of Blues, Gospel, Jazz, Classical music of the 7th art, for which talented composers have signed scores that have marked the hopes and dreams of the young wishing for an ideal world!
This a cappella music program showcases famous composers from the golden age of American popular music of which Broadway was the cradle, from light and shimmering melodies to rhythms influenced by negro spiritual and jazz.
Some of the melodies have found a large audience thanks to the cinema, others have traveled around the world because of their universal character. Thus, by their popularity, they have made an impression on everyone's.
Many talented music arrangers of the 20th century have adapted these standards for 8 solo voices; their knowledge of polyphonic art, rich in writing processes, makes them true "visual artists" of vocal music.
 
The commitment of Sequenza 9.3 Ensemble, with the support of all of those who wish to be involved with it, is to free living art, occupy public space, and create local projects. It aims to create ambitious, transversal and responsible artistic and cultural experiences that encourage encounters with local people and the pooling of energies.

FORMAT A CAPPELLA > possible in the public space with spatialization of the singers, enhanced sound and the public. Technical needs: a large space for the public, power access and a dressing room/sanitary facilities.