AXIOM(S)
BERIO/BACH/ZAVARO
A cappella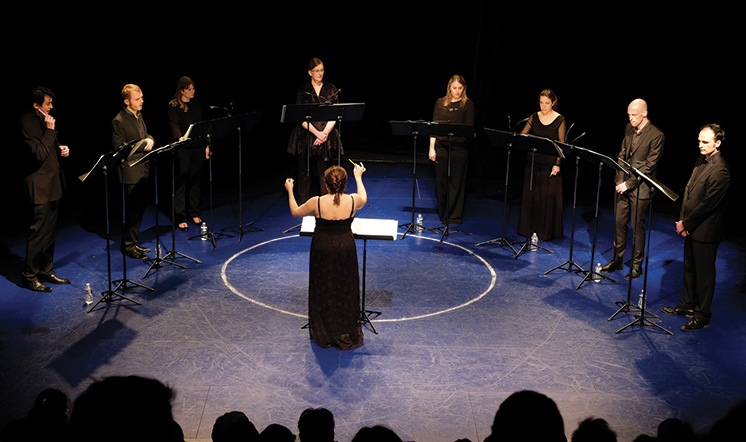 Berio Bach Zavaro #everyvoicecounts territorial project Sequenza 9.3 Catherine Simonpietri
AXIOM(S)
BERIO/BACH/ZAVARO
8 a capella singers for an ambitious and accessible neighbourhood-concert, to allow a playful discovery of the music of today.
Luciano BERIO (1925-2003) / A - Ronne - 32'
Jean-Sébastien BACH (1685 – 1750) / Prelude in F Minor & Organ Fugue BWV 578
Pascal ZAVARO (1959 ) / Déjeuner sur l'Herbe – 10'8
Created by Catherine Simonpietri for the neighbourhood-concerts of the Saint-Denis Festival,
it can be presented with listening keys, and interludes of lyrical passages ...
"Playfully, Luciano Berio proposes with A-Ronne a kind of musical theater where even the uninitiated spectator can pick up the resonances of familiar situations. A clearly articulated and fragmented sequence of language figures from A to Ronne with three terms (Ette, Conne, Ronne), which concluded the Italian alphabet after Z in the old days: hence the expression, which is unusual today, "dalla A al Ronne" instead of "dalla A alla Z".
Jean-Sébastien Bach represents heavenly technical perfection, a mastery of perfect proportions while Pascal Zavaro, using a minimalist technique, gradually degrades as does the German painter Paul Wunderlich with the Déjeuner sur l'Herbe (after Manet). »
Catherine Simonpietri