NOIR LAC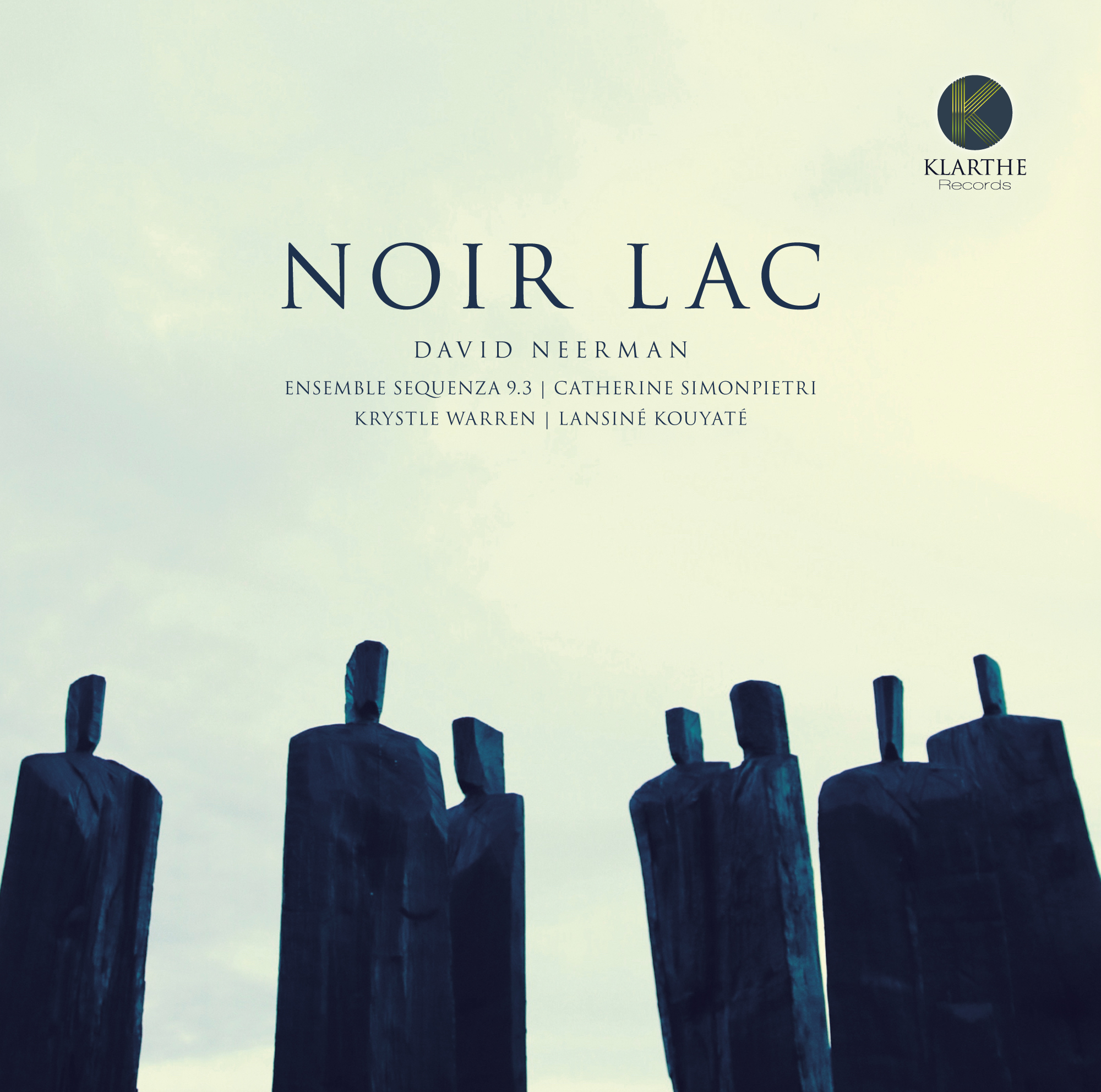 Noir Lac fuses the sounds of Africa, soul and minimalist or contemporary music in a dreamlike and bewitching journey.
David Neerman - Krystle Warren - Lansiné Kouyaté
Ensemble Sequenza 9.3 - Catherine Simonpietri 
Label Klarthe / October 2020 
Vocello
\\\ Voice and cello with Henri Demarquette
This is an unprecedented encounter between an a capella choir and solo cello which has given birth since 2013 to a new repertoire (Eric Tanguy, Philipe Hersant, Thierry Escaich, Juste Janulyte). In echo with these commissions are arrangements for cello and a capella choir of ancient musical pieces, among others, by Henry Purcell, Jean Ockeghem, Jacob Clemens non papa, John Dowland. 
Label Decca / March 2017 / FFFF Télérama - Choc Classica - Clef Resmusica
Clair Obscur
\\\ Philippe Hersant
This new opus brings together four works - written between 2002 and 2008 by Philippe Hersant - Stabat Mater, Psaume 130, Falling Star and Clair Obscur - for choir and viola da gamba, an unusual formation but one that the composer is particularly fond of.
Label Decca / September 2013
Le Balcon
\\\ Lucien Durosoir with the Diotima Quartet
Interpreted by very high-level musicians, this fourth volume of the series marks and supports the interest of a growing audience for this totally new repertoire. This new volume leads us to discover a Lucien Durosoir between impressionism and modernity. The shimmering colours of the Balcon for choir and string quintet blend with a tender lullaby (French melody), a virtuoso trilogy for piano and cello, an idyll where music becomes poetry.
Servis par des interprètes de très haut niveau, ce quatrième volume de la série marque et soutient l'intérêt d'un public grandissant pour ce répertoire totalement inédit. Ce nouveau volume nous fait découvrir un Lucien Durosoir entre impressionnisme et modernité. Aux couleurs chatoyantes du Balcon pour chœur et quintette à cordes se mêle une tendre berceuse (mélodie française), une trilogie virtuose pour piano et violoncelle, une idylle où la musique se fait poème.
Label Alpha / January 2011
Exultet
 \\\ Thierry Escaich, voice and organ
This recording gives evidence of a work which emphasizes the lyricism, vitality, excellence and sensitivity of the music of Thierry Escaich. The man, the composer, the improviser, the organist knew how to lead the vocal ensemble in the search for its highest technical and musical level.
Accord-Universal / March 2006 ///// Victoires de la musique classique 2006 - Choice of France Musique - 10 of Repertoire - **** Le Monde de la Musique - 4 Diapasons - Prize of the Académie du disque lyrique
Polyphonie « Jeune France »
Sequenza 9.3 pays tribute to the group "Jeune France". The three recorded works are particularly dense and constitute a real accomplishment. They use human vocal capacities in a prodigious way and give a relatively limited but very diversified set of colours and timbres of exceptional richness.
Label Alpha / February 2008 /////  **** Le Monde de la Musique 5 Diapasons – Clef Resmusica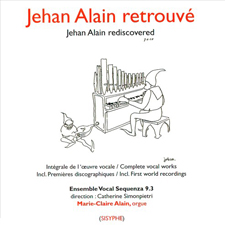 Jehan Alain found
Complete vocal work with Marie-Claire Alain with large organs.
Abeille Musique – Label Sisyphe 4 February 2005 Double SACD  ///// Choc Monde de la Musique – 9 de Répertoire – Diapason d'Or de Year 2005