En tournée
VOCELLO
VOICE AND CELLO WITH HENRI DEMARQUETTE
Voix et instrument(s)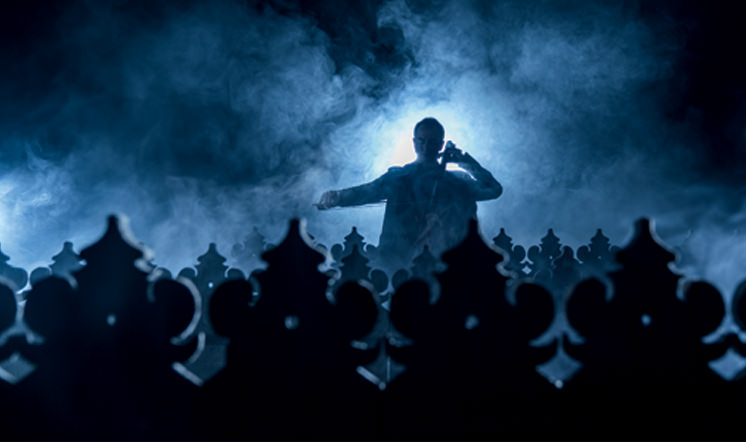 Tournées passées
VOCELLO




Semaine Sainte d'Arles (13)




Création - Magnificat / Jean-Frédéric Neuburger

VOCELLO




Vitry-le-François (51)




Dans le cadre des Concerts de Poche

VOCELLO




Théâtre de Corbeil-Essonnes (91)




Dans le cadre des Concerts de Poche

VOCELLO




Collégiale d'Ibos - Le Parvis, scène nationale Tarbes Pyrénées (65)

VOCELLO




Opéra de Montpellier (34)




Avec une scénographie vidéo de Juliette Deschamps

VOCELLO




Maison de la Culture de Bourges

VOCELLO




Gstadt (Suisse)

VOCELLO




Institut de France




Création de Régis Campo en hommage à De Obaldia

VOCELLO




Autun – Festival Autun en emporte la Voix

VOCELLO




Beauvais (60)




création Eric Montalbetti
Henri Demarquette voice and cello commissions creations Philippe Hersant Thierry Escaich Juste Janulyte Eric Tanguy Baptiste Trotignon Henry Purcell
VOCELLO
Voice and cello with Henri Demarquette
The cello is often said to be the instrument closest to the voice. Here we take this remark literally, or at least investigate the meaning by placing orders with today's composers.

Record program 

Henry Purcell (1659-1695) : When I am laid in earth (arrangement François Sain-Yves)
John Tavener (1944-2013) : Svyati
Johannes Ockeghem (1420-1497) : Déploration sur la mort de Gilles Binchois (version for cello and choir)
Eric Tanguy (born in 1968): Stabat Mater

Intermission

John Dowland (1563-1626) : Flow my tears (arrangement for cello and choir)
Thierry Escaich (born in 1965) : Night's Birds
Jacob Clemens non Papa (1510 or 1515-1555 or 1556) : O Souverain, Pasteur and Maîstre (version for violoncello and choir)
Philippe Hersant (born in 1948) : Métamorphoses
Juste Janulyte (born in 1982) : Plonge
Other works are also available or in creation (Patrick Burgan, Baptiste Trotignon, Régis Campo, Daï Fujilura, Alexandre Gasparov, Eric Montalbetti Florentine Mulsant, Jean-Frédéric Neuburger ...)
Henri Demarquette plays "the Vaslin", a violoncello created by Stradivarius in 1725, entrusted by LVMH / Moët Hennessy. Louis Vuitton.
>> VOCELLO, the album / Released in March 2017 at DECCA / Universal
Registered at the Collège des Bernardins (Paris)
FFFF Télérama, Choc Classica, France Musique Choice, Clef Resmusica...
The realisation of this recording came to be as a result of a project of experimentation during numerous concerts. It can be listened to as a story and understood as a novel, with its incipit and its explicit. The program begins with the death of Didon by Purcell and concludes with an opening with Plonge by the Lithuanian Just Janulyte.
After Purcell, death still lurks in Svyati, by Tavener, dedicated to the memory of his friend John Williams, and then in The Lamentation on the Death of Gilles Binchois by Ockeghem, a tribute from a composer to one of his peers. It becomes pathetic, unbearable, with the tears of Mary crying for her son in the Stabat Mater by Éric Tanguy based on a poem by Philippe Le Guillou.
If tears are still flowing in Flow My Tears by Dowland, death has left the scene : it is the tears of an implacable distress that grips like the talons of an eagle. Immersed in the dark at first, Night's Birds by Thierry Escaich marks a progression towards life and gradually becomes lighter and ends up in the light. Jacob Clemens non papa reminds us of reality with a very profane Ô Souverain Pasteur and Maistre: you have to nourish your body in order to live. Métamorphoses by Philippe Hersant, whose texts were written by prisoners, tells of freedom against confinement, day against night. With the piece by Juste Janulyte we dive into the beyond, the timeless: here we are in weightlessness, having reached the end of this initiatory path that led us from the shadows to the light. // About the record /

Nathalie KRAFFT
Learn more about the project >> dedicated site http://vocello.fr/